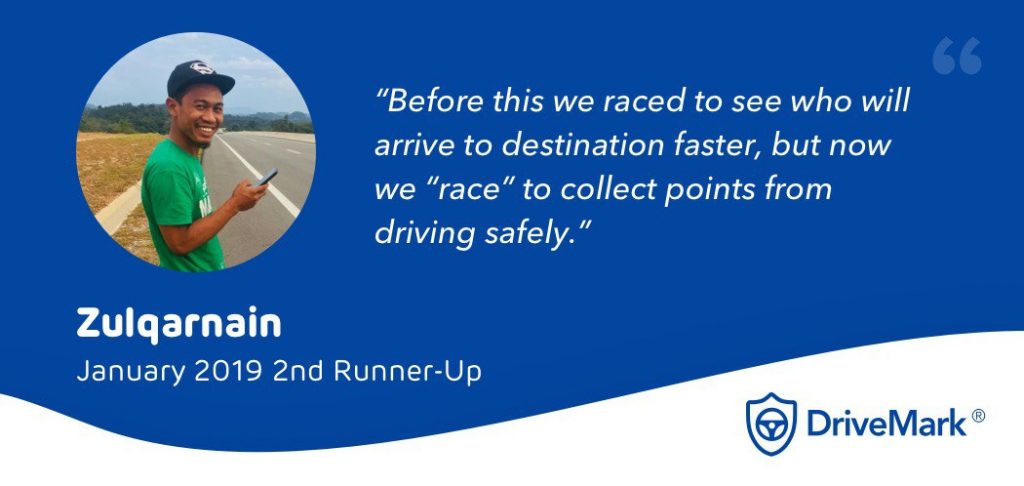 Zulqarnain Bin Azahari
What does it take to be a hero?
Must a hero be a dark knight vigilante who works alone? Or does a hero brings their family and friends together, get their super suits (no capes!) and make the world a better place?
Thousands of people have joined our #DriveSaferLah challenges. If you are part of this community, then you are already our hero. 🎉 If you haven't joined, come la see our latest #DriveSaferLah challenge. Best wor.
Each month, we have ah-may-zing human beings who have driven extra safe and won our challenges.This special post is dedicated to highlight our December top driver, whose his selflessness makes everybody on the road selamat sejahtera. This is his story:
I started using DriveMark app October last year. It does make my driving better, so i get to maintain my point for every trip. I like this app so i ajak my friends to use it. Before this we raced to see who will arrive to destination faster, but now we "race" to collect points from driving safely. Not only it changed the way I drive, but people in my circle too. We no longer drive recklessly because we collect points to be DriveMark heroes. Terbaik!
---