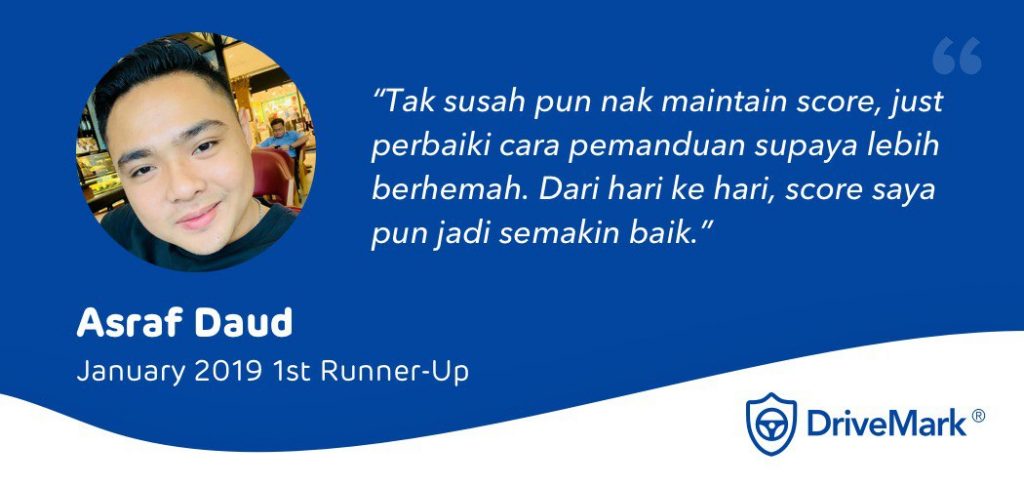 Asraf Daud
What does it take to be a hero?
We believe a hero is someone who always try to be better. Someone who checks on their performance and find a way to progress. Like Iron Man who keeps building better Iron Suit la gitew.
Thousands of people have joined our #DriveSaferLah challenges. If you are part of this community, then you are already our hero. 🎉 If you haven't joined, come la see our latest #DriveSaferLah challenge. Best wor.
Each month, we have ah-may-zing human beings who have driven extra safe and won our challenges.This special post is dedicated to highlight our December top driver, whose his selflessness makes everybody on the road selamat sejahtera. This is his story:
Mula-mula kawan yang beritahu pasal DriveMark app ni. Saya selalu memandu long distance, so saya guna app ni untuk check pemanduan saya dan tak sedar ada rewards di sebalik cara pemanduan. Memang ada perubahan sebab saya selalu check app nak tengok tahap pemanduan saya baik atau sebaliknya. Tak susah pun nak maintain score, just perbaiki cara pemanduan supaya lebih berhemah. Dari hari ke hari, score saya pun jadi semakin baik.
---