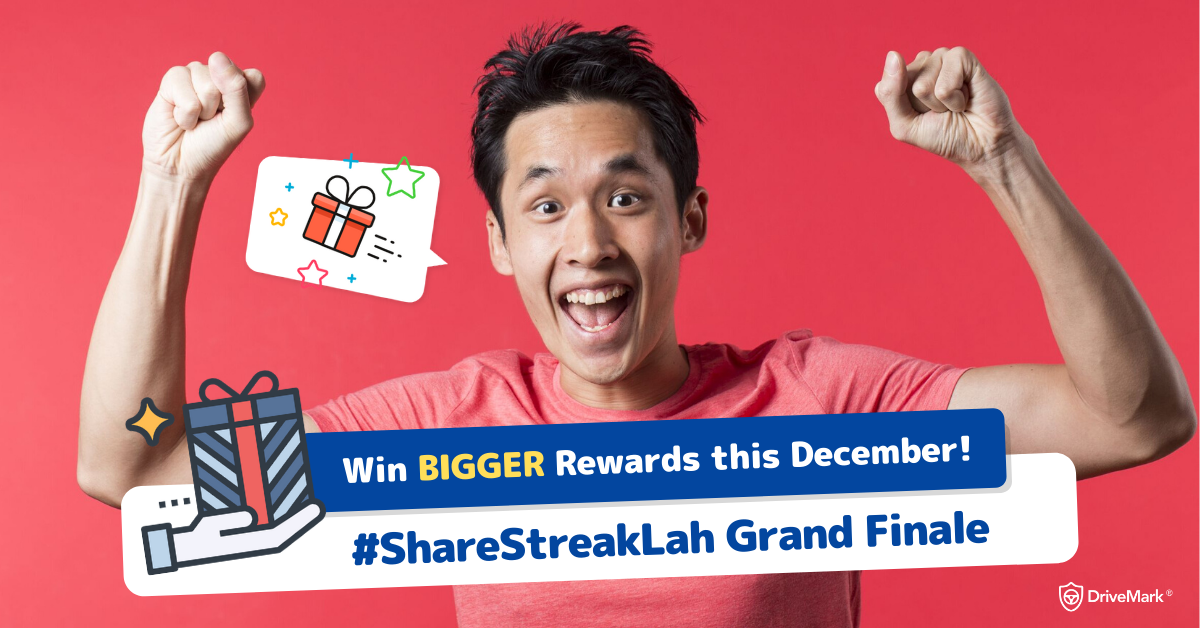 It is very sad for us to end #ShareStreakLah Challenge….
BUT hey, we don't want to sedih-sedih and say goodbye macam tu je.
That's why we decided to make it GRAND and reward you with hadiah yang GRAND and end it with a GRAND goodbye! 🤩
#ShareStreakLah Challenge: Grand Finale is here for you!
It's the Monthly Streak!
This time, we want to see your monthly streak instead of weekly streak.
Make sure to screenshot the right streak – keyword; Monthly Streak.
How Do I Join The #ShareStreakLah Challenge: Grand Finale?
Kacang je. Follow the steps below: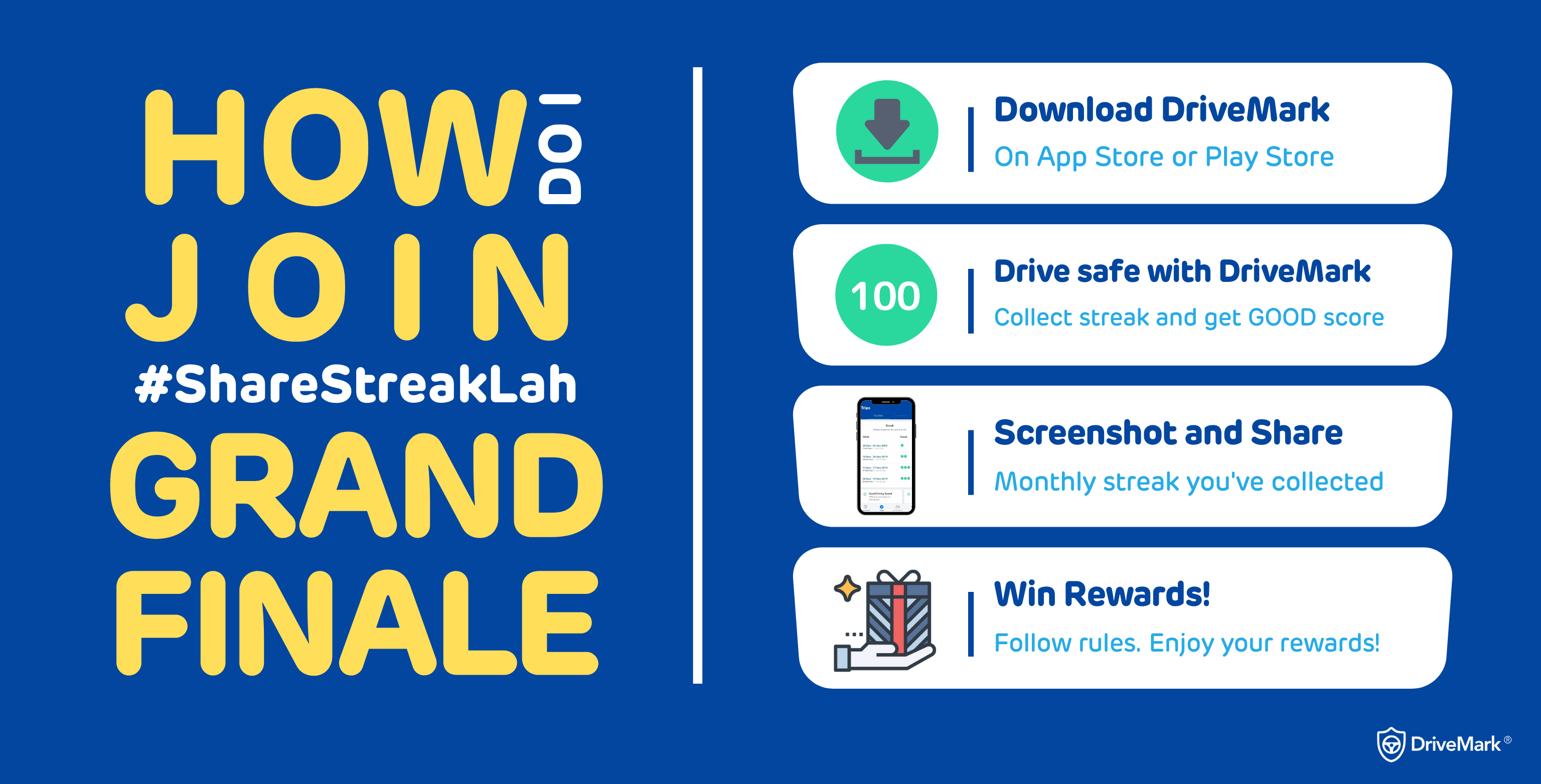 I Want to Win the Rewards!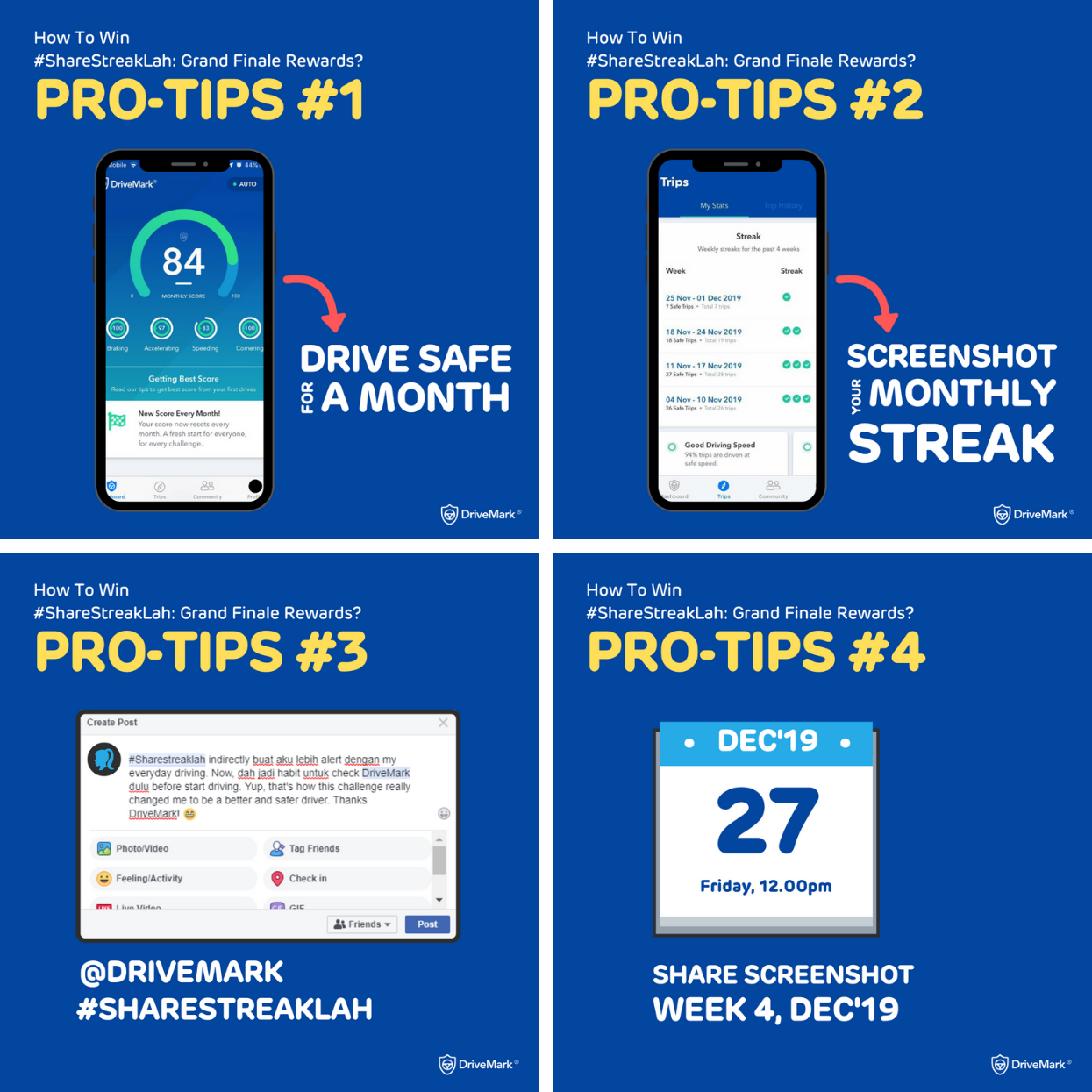 Remember guys, kumpul streak dulu and share your streak by Week 4 of the month on Facebook, Twitter, OR Instagram.
Okay, next…
Start driving safe with DriveMark today and kumpul your streak to win GRAND Rewards!
Stay tuned for Rewards Announcement on our social media channels!
All the best!
---