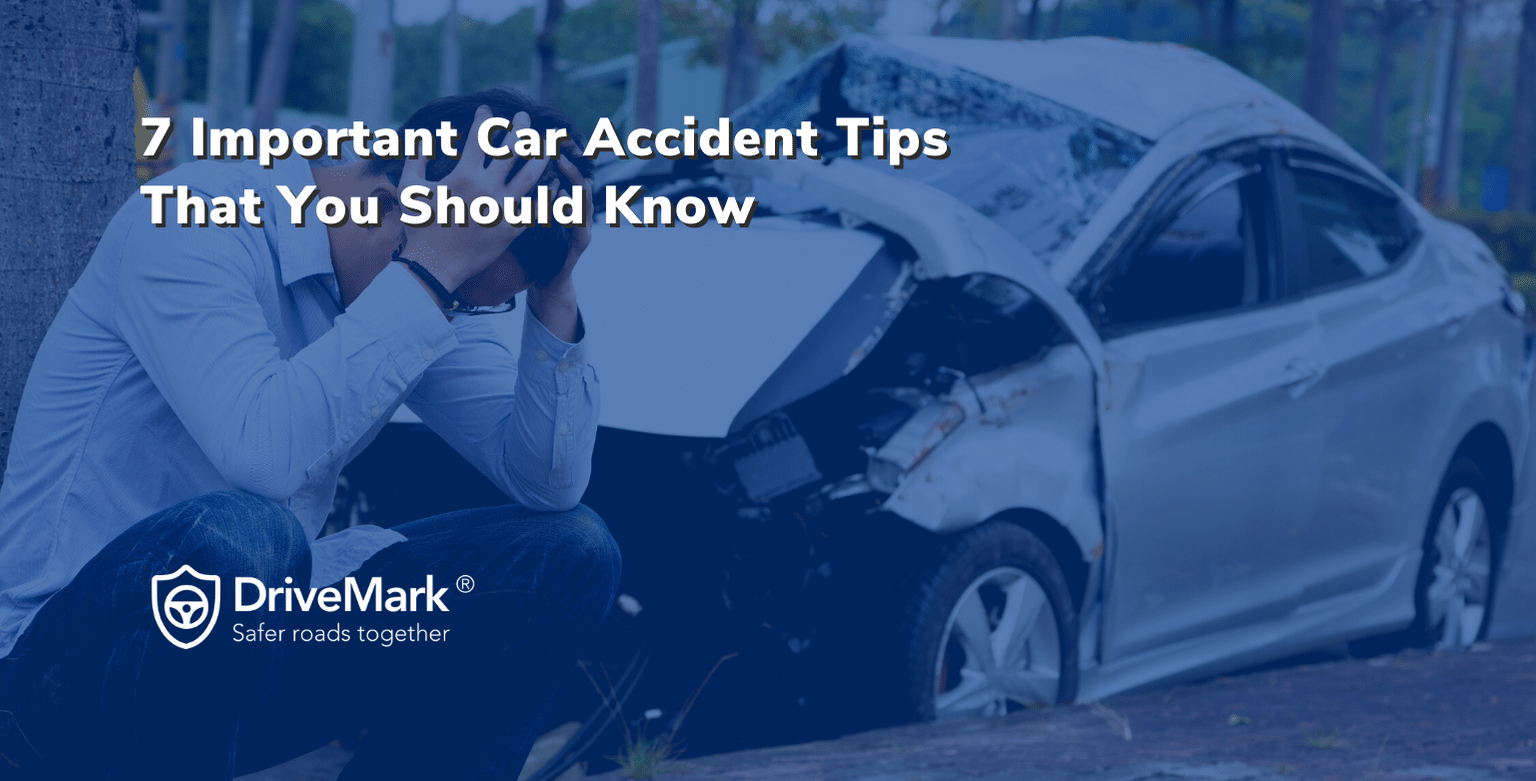 Road accidents are almost always unexpected and could happen to anyone, even safe drivers. Since we spend most of our time on the road,  we should be aware of car accident tips that could help you when you're involved in a road accident.
Here are a few things that you NEED to do after an accident:
1. Be calm.
It's important that you take a few deep breaths to compose yourself before taking any action. Check if you have any injuries from the accident. Afterwards, move to a safer area (i.e; by the roadside) and/or check your surroundings before stepping out of the car.
2. Document the accident. 📸
Take pictures of the accident and your vehicle damages if it is safe to do so. It's important to have the accident documented as it can provide or support evidence to how the accident occurred. If the accident involves other drivers, take pictures of their vehicle damages including their registration number. If you have a dashboard camera installed to your car, save the video footage immediately.
3. Exchange details with the other driver.
Communicate with the other driver in a civil manner and avoid playing any blame games. The end goal here is to ensure a smooth settlement between you and the other driver.
Be sure to collect the following details from the drivers involved:
Vehicle registration number
Driver's name, identification number, address (i.e; NRIC)
Driver's phone number
Driver's license number (i.e; Driving License Card)
4. Exchange details with witnesses of the accident.
This is considered an optional step among these car accident tips for you to take should you think that their statements are necessary for your protection. Collect the following details from the witnesses:
Witness' name, identification number, address (i.e; NRIC)
Witness' phone number
5. Lodge a police report. 👮
If you are involved in a road accident, you must make a police report within 24 hours  even if you do not intend to claim from your insurance.This is to protect yourself should there be a surprise third party claims who decide to go against you.
Not sure which police station to go to?
Identify the area you are in and do a quick Google/Waze search of police stations with a traffic police division within the district (keyword: Balai Polis Trafik).
6. Contact your insurance provider. 🛡️
It is compulsory for every vehicle owner to have insurance coverage for their vehicle.
Give your insurance agent/company a call and notify them of the accident. They should assist you on what needs to be done to repair the damages of your vehicle.
There are 3 types of insurance claims that you can choose proceed with:
Own damage claim – you are claiming from your insurance for your own damage.
This, however, will cause loss of your No Claim Discount (NCD) entitlement.
Own damage Knock-for-Knock claim – you are claiming from your own insurance for damage caused by another driver to your vehicle. Fortunately, this will not affect your NCD entitlement.
Third Party Claim – you are making a claim against the other driver in the situation where you are not at fault in the accident.  You can either claim for vehicle damages and/or medical costs. Your NCD entitlement is  not affected in this case.
You must submit all the supporting documents required by the insurance company to ensure a smooth insurance claim process.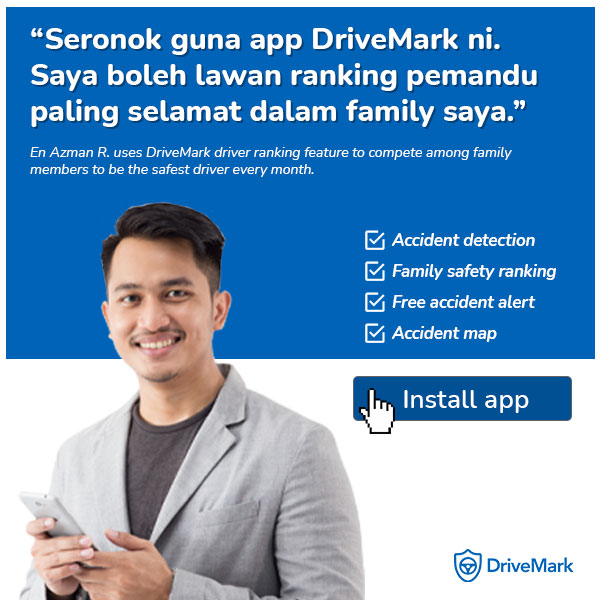 7. Make full use of FREE Tow Truck services.
Almost every insurance company would provide a complimentary tow service to your policy, meaning that you do not need to pay for to get your car towed to the nearest workshop.
How awesome is that? 🤩
There is usually a cap on how much the tow service is covered and the distance that the tow service will take your car for free – which depends entirely on your car insurance policy. Takaful Ikhlas offers up to 80km of free towing while Etiqa Insurance offers free towing for the first 200km.
–
Did you also know that you could get extra protection from accidents under the DriveMark Personal Accident Coverage for FREE? Read more about it here.
We hope these car accident tips will be helpful in your time of need. Do share them with you family & friends as it can very well help them in unfortunate situations. 🤗💖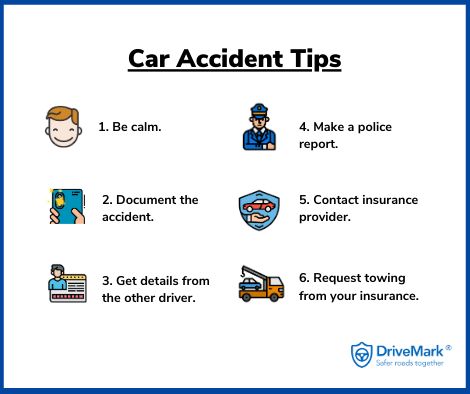 Drive safe!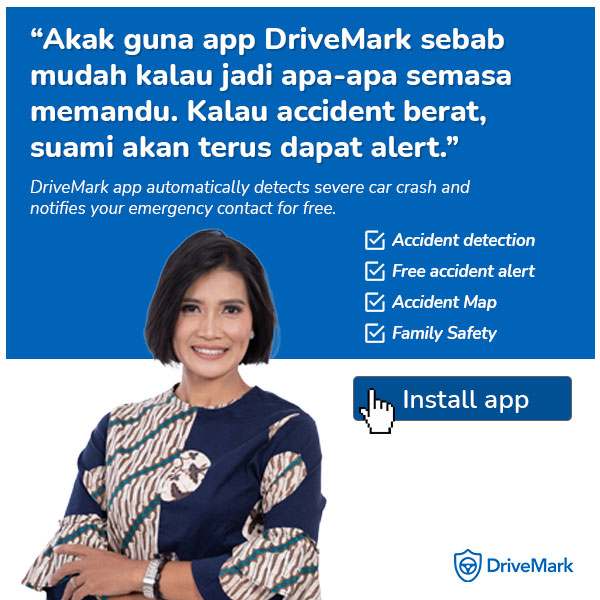 ---