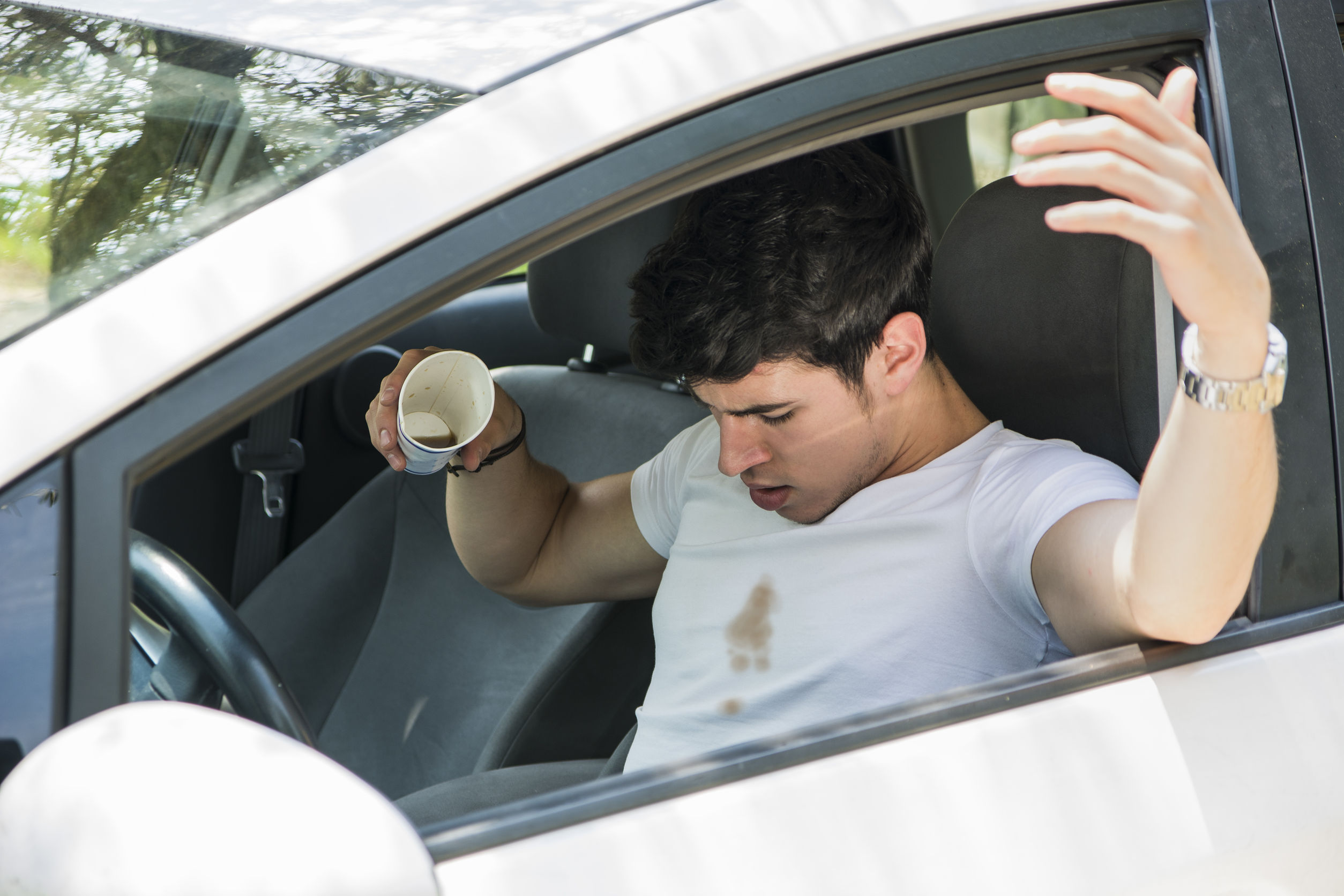 Our car is like our second home. And like home, we'd want to keep it comfortable, right? These hacks are super easy to do to keep our car clean and organized all the time.
1. Put Cupcake Liners in Cup Holders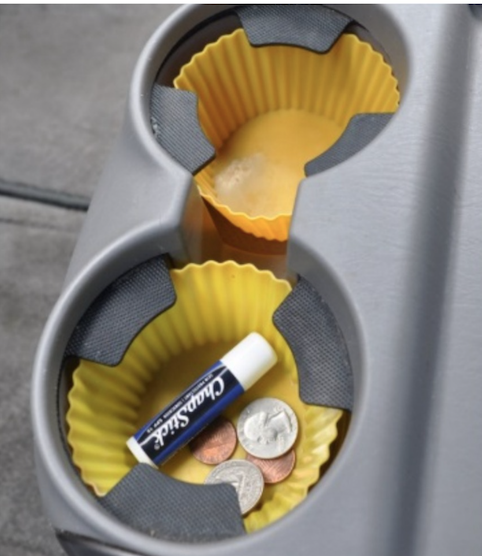 When you look at your car cup holders, there are a million things in there. Except cups. You'd find coins, receipts, and mostly cookies/biscuits/chips crumbs.
Get silicone cupcake liners and put them in your cup holders. I got mine from Daiso. It's so easy to clean if your drink spills in or it has become gunky. The actual cup holder will be as pristine as ever.
2. Use a Lidded Container as Trash Can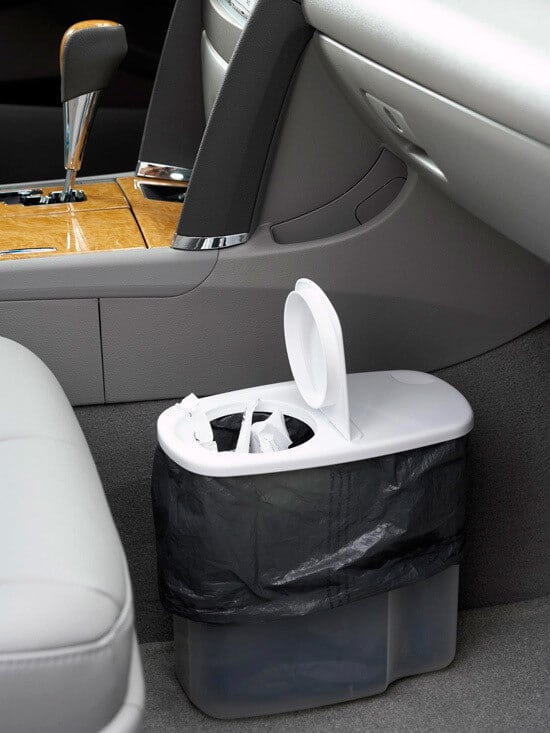 This nifty trick needs a small cereal container like in the picture. Just pop a plastic bag in and there you have it, a trash can for your car. Now you no longer have to battle food wrappers and loose receipts strewn everywhere.
3. Shower Caddy as Food Holder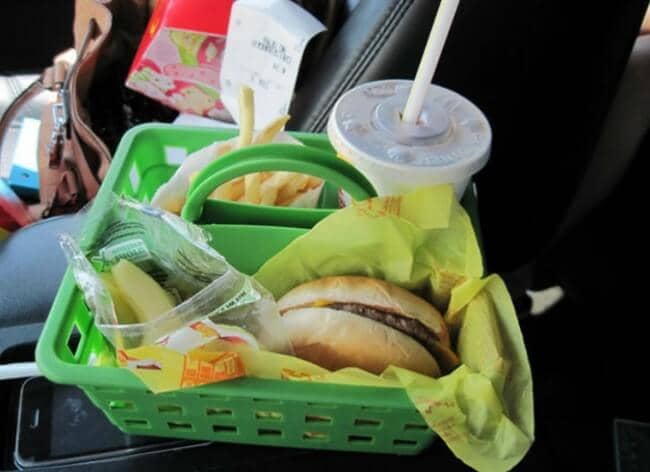 If you love drive-thru fast food and/or you have children who are constantly hungry in the car, this hack is great for you. Use shower caddy as a food holder so no more juggling three packaging while trying to eat.
A plus point if anything spills while you are eating, it goes right back into the caddy. Easy cleaning!
4. Use Rubber Car Trunk Tray Liners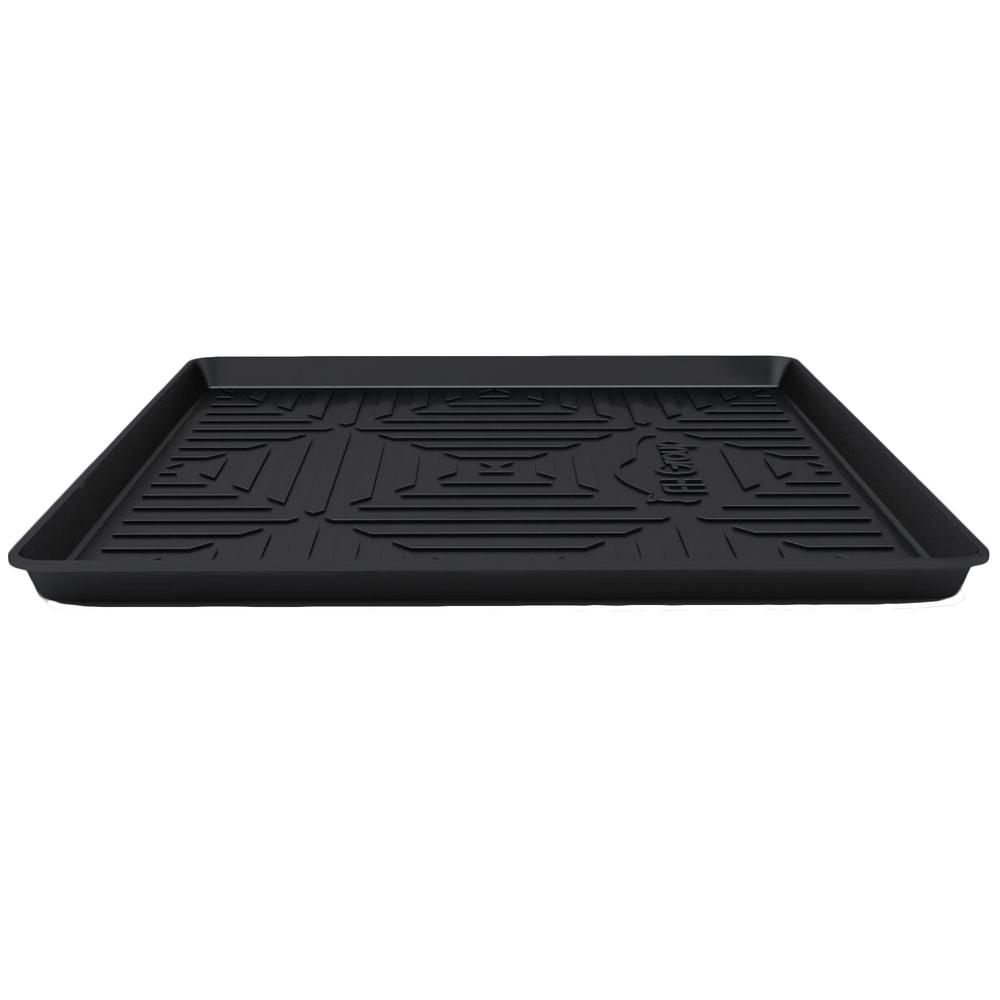 We usually overlooked the car trunk. Like myself before, I just chuck my groceries right on top the trunk carpet. Don't do this if you love your car or if you don't want the chicken juice seep through your beautiful trunk carpet.
Get a cheap rubber tray liner. It is removable and really easy to clean if there is anything leaking or spill in the trunk. It is also great for seaside holidays – you can put your wet clothes in it and it will protect your carpet from water stains. No more frantically looking for plastic bags or newspapers to line your trunk.
These easy hacks will help you keep your car clean, comfortable and most of all, safe. A cluttered car is a recipe for hazard, like the scene in Final Destination 2 where the water bottle rolled under the brake pad…….
Now that your car is comfortable, we hope you will be motivated to be a vigilant driver. Head to our challenge page and be rewarded for keeping our roads safe. 
---