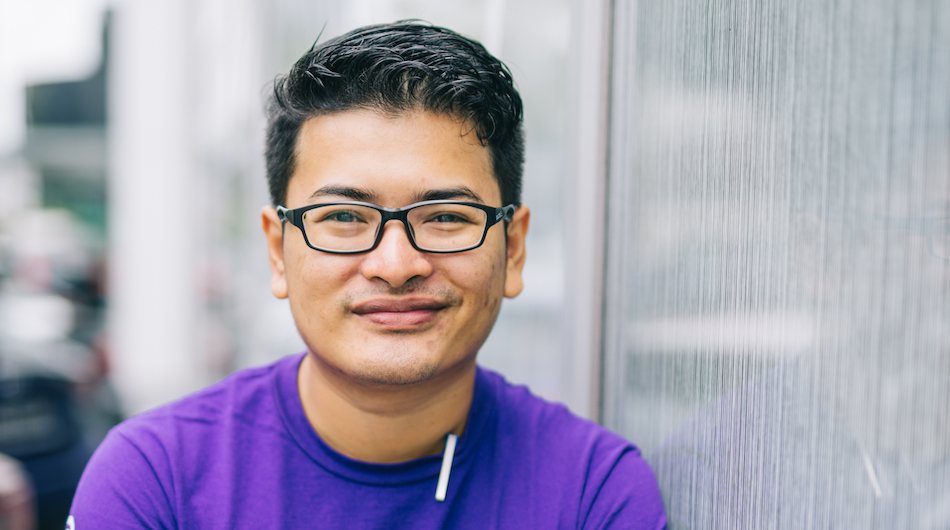 A stolen vehicle, a two-hour search, and catching car thieves.
That's how Syed Ahmad Fuqaha, managing director and founder at driving pattern data company Katsana, describes his first and most memorable car recovery, which happened at 5.30am on April 1 2014.
Katsana specializes in connected cars technology. On top of vehicle tracking and a fleet management system, it has also developed prediction and gamification software analyzing driver behavior patterns.
One of Katsana's customers was notified by its advanced GPS tracking technology that his vehicle was moving and had exited his residence. The Honda Civic was being driven at 109km/h on a highway.
"I thought it was an April Fools' prank, but it was real!" Fuqaha recounts.
In Malaysia, where Katsana is based, an average of 60 vehicles are stolen every day.
Stolen cars are exported to countries like Thailand, Myanmar, Laos, and Cambodia, making recovery difficult and even impossible. Vehicle theft syndicates are usually responsible.
Before the police ambushed the thieves. Image credit: Katsana.
Syndicate busted
It was imperative that Fuqaha's team locate the car. They convinced the police to help them by showing the car's live location on an iPad.
Within two hours, Katsana and the police tracked the car to a residential home in Putra Heights, Subang Jaya owned by a syndicate, according to Fuqaha.
After confirmation, the police entered the syndicate house. Stolen loot was recovered – national ID cards, credit cards, wallets, and three more vehicles. The car thieves were found in a hidden room behind the cupboard on the upper floor.
Fuqaha says he'll always remember his first vehicle recovery. But by mid-2014, Katsana's focus had shifted from securing vehicles to ensuring safe driver behavior as they started to serve more enterprise customers.
Bad drivers on the road
Katsana's clients, which include transport service providers, wanted to know which of their drivers behave badly on the road – especially which of them were speeding. So Katsana developed a way to score drivers.
After a year, Fuqaha says they helped fleet managers to reduce risky driving behaviors by an average of 62 percent. They realized their work could benefit insurers tremendously.
Despite a decrease in car sales and reported stolen vehicles in 2016, insurance claims remained high.
The motor insurance segment is operating at a loss, with about US$1.17 billion paid out in claims in 2016, said General Insurance Association of Malaysia's (PIAM) chief executive officer Mark Lim. This is caused by large claims after road accidents, which have also increased in number, according to Malaysia's Ministry of Transport.
The motor insurance segment is operating at a loss.
"We are really bad when it comes to driving on the road," Fuqaha says about Malaysian drivers. Malaysia ranks 20th in the world for road deaths. He thinks this is because drivers don't realize how bad at driving they are.
From 2016, Katsana started to promote to insurers its telematics data dashboard, Katsana Insight, and a standalone mobile app, DriveMark.
The data collected by Katsana is connected to a single platform that calculates a driver's score based on road behavior. Insurers can also connect to the platform via APIs. Machine learning helps insurers refine predictions about a driver's demography, down to his tendency to speed.
Katsana Insight, a dashboard for insurers. Image credit: Katsana.
With consumer app DriveMark, he hopes that drivers can self-assess. "The moment you have these numbers, you realize perhaps: 'I'm not that good a driver compared to my peers.'"
Parents can track their children, and users can add friends to beat each other's scores by driving safely.
DriveMark also rewards good drivers by giving them lower insurance premiums and rewards like Starbucks vouchers and movie tickets.
A survey showed that 89 percent of drivers want an insurer to offer competitive pricing and value. 69 percent will choose an insurer that rewards good driving.
Moving out of Malaysia
Today, Katsana has analyzed about 460 million kilometers of travel data, with 1.2 to 1.4 million kilometers of data being collected daily.
"We expect daily data collected to grow to 4.5 million kilometers by February 2018 as the number of objects tracked on Katsana's platform reaches 28,000," says Fuqaha.
The team wanted to go abroad because they were limited to connected cars and production in Malaysia. Fuqaha wanted to understand challenges faced by international car manufacturers and provide them with Katsana's expertise in user management.
Katsana saw a window of opportunity to help customers keep in touch with car manufacturers after a purchase.
They decided to join the INFINITI LAB accelerator program held in Singapore this year. It's an opportunity to better understand how car manufacturers like INFINITI think.
"The integration of Katsana with a bigger ecosystem is the biggest challenge for them. If OEMs are not going to provide that growth platform and help startups understand the business side of it, it's going to be almost impossible for startups," says Sharad Mohan Mishra, a partner at Deloitte who focuses on the automotive industry.
INFINITI LAB's Smart Mobility program in Singapore provided Katsana with the opportunity to explore the potential of our driver behavior data in solving problems faced by auto manufacturers. The eight-week program was designed to expose the seven participating startups to the intricacies of building a car, INFINITI's motivation and vision, and the persona of their target market.
INFINITI LAB's LAB 3.0 accelerator program starts in Hong Kong in October 2017.
Startups also engaged with Singapore's transport ecosystem through meetings with SMRT, the Land Transport Authority, and Acendas-Singbridge, according to Lawrence Morgan, CEO of INFINITI LAB's venture capital partner Nest.
On INFINITI LAB's Smart Mobility Demo Day event on June 8, Katsana pitched a customized loyalty solution based on DriveMark.
"During the program, we were pushed to think outside the box in preparing a business proposal that highlights unique qualities of Katsana and how it can help INFINITI to have higher engagement with their owners," says Fuqaha.
They tweaked rewards such that drivers get points for driving more and participating in INFINITI events.
"It was nerve-wracking because we were presenting to the president and the board," Fuqaha says. "We are now at a post-program phase where we are focusing on usage-based insurance deployments for our motor insurance partners."
At demo day, fleet management software company Pantonium bagged the top prize, winning the INFINITI Singapore Landing Pack worth over US$50,000.
Currently, Katsana's proposal to INFINITI is under review. "If they decide not to proceed with it, I don't really mind because we can grow in some other ways," Fuqaha says. Thanks to the program, Katsana was able to get the word out to other car manufacturers.
For now, Katsana's going back to Malaysia to deploy their solution for insurers.
"The next couple of months will be really critical. We're working round the clock to make sure our apps are ready and our deployment for insurers will be smooth," says Fuqaha.
Article from: Tech in Asia
---