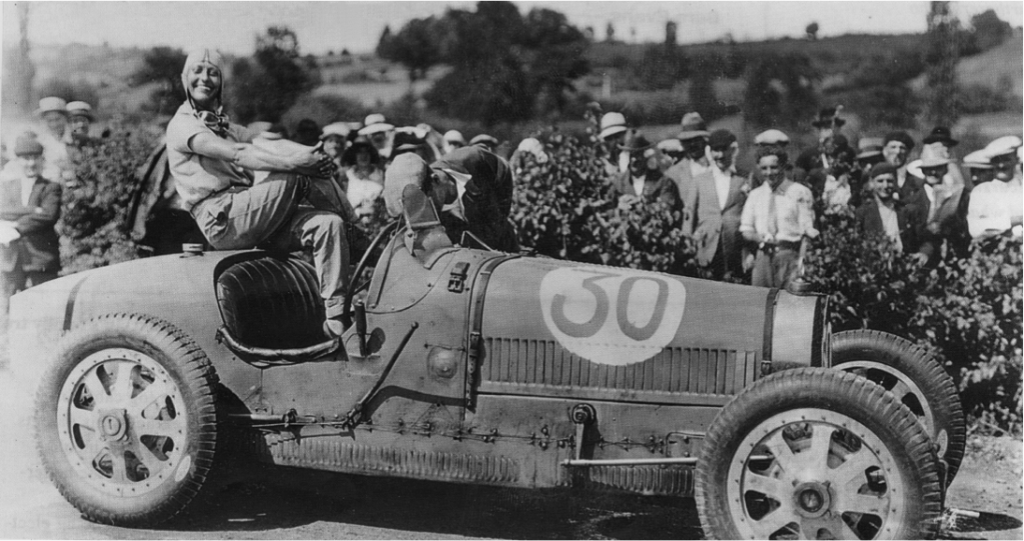 8th March is The International Women's Day. It is a day to celebrate all the achievements and progress women have accomplished. We also want to celebrate so we create a list of badass ladies who took the wheels and showed the world who's boss!
Bertha Benz
The world just needs an independent lady to show how things are done.  Fed-up with husband Karl Benz tak habis-habis tinkering his new auto invention, which was being experimented to go short distances for testing. She told her husband to do a test drive. But husband was a perfectionist, so he didn't want to. She felt like showing him enough was enough.
So Mrs. Benz packed up her teenage sons at dawn and drove the Benz Patent-Motorwagen No.3, a whopping 65 miles to her mother's home. She was the first person in the world who drove a long-distance journey in an automobile.
Also noteworthy, she unclogged fuel line with a hatpin and used her garter to insulate a spark plug. This made her journey much faster. Savvy lady owned the new technology. What's not to love? Watch her story here.
Shirley Muldowney
A living legend, Shirley Muldowney – professionally known as "Cha Cha" – was the first female drag racer. She cha-cha-ed her way to become the first lady who received a license from the National Hot Rod Association (NHRA).
Shirley also competed in the hardest form of drag racing, Top Fuel. She won three NHRA Top Fuel competitions, one of which after she suffered horrible injuries from high-speed crash two years before. Memang kental!
She had won many awards. These included an honor from New York Senate, being named one of 30 "Women of Distinction" and named in the top 100 women athletes in Sports Illustrated. This shows how you should always do what you are passionate about!
You're gonna love the next ones as they are Malaysians!
Siti Fatimah Husna
Melencong sikit dari kereta, Siti Fatimah Husna was 24 years old when she beat 10 male riders and became the champion of the Malaysian Supermoto Championship CKD. She was the only female racer to complete the race.
In her racing outfit, no one could tell if she's a woman. This stripped the notion of gender roles and what girls can and cannot do. Outside the racing outfit, the hijabi is a mechanical engineer. So she is one intelligent tough cookie!
Despite all the falls and injuries, Siti Fatimah still think the sport is worth it. She will continue pushing her limits of her racing time, and at the same time showing the world what women are made of.
As she said, "If the boys can do it, so can I".
Leona Chin
Leona Chin is one of the most popular female racer in Malaysia. Leona developed a love for sports cars during highschool. Once she got her license, she convinced her momma to give her Nissan 200SX, coz she is very specific liddat. Not long after that, she got into drifting and racing and rest is history.
Her biggest accomplishment was when she won 2nd place overall for CLIO Cup China Series and Championship. She also had won 1st place at the Caterham Motorsports Championship Round 2 Supersport in Sepang and 2nd place of the overall championship in 2015.
During her interview with Marketing in Asia, she gave a piece of advice which i think really good for Malaysian drivers:
"Drive safe and no speeding on the road. If you want to drive fast, do it on the track – that's where you can prove yourself. Your proving ground is on the track, not on the street. If you like racing, go for track days and test it out." – Leona Chin, 2018.
So this International Women's Day, let's celebrate the women who just simply don't give a toss about what others think of them, and continue being the best versions of themselves. And also remember ah, don't race on the road! Drive Safe!
---