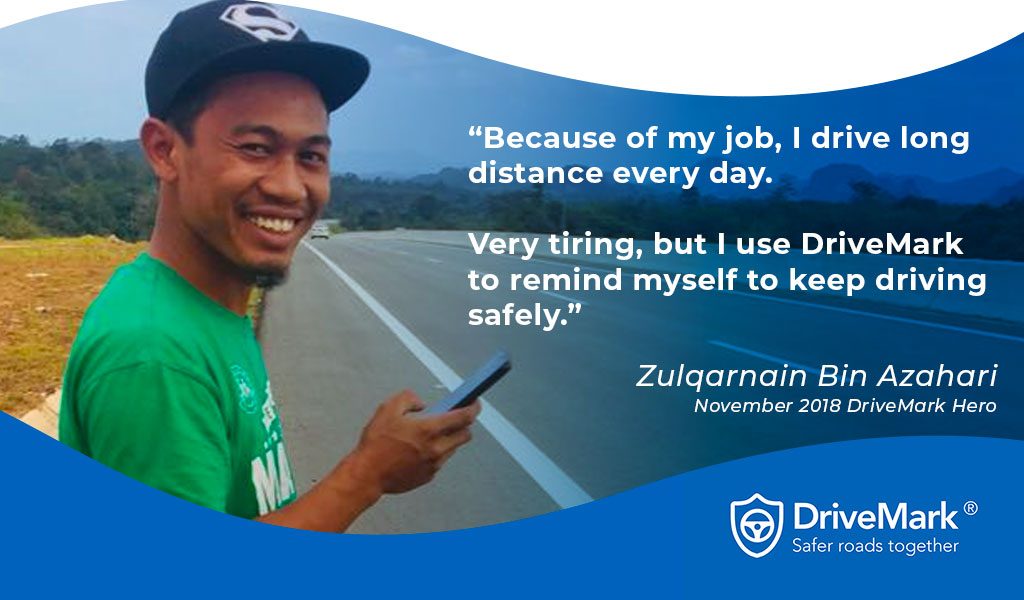 Zulqarnain Bin Azahari
What does it take to be a super hero? Boleh terbang-terbang? Become invisible and sneak in and out? Being sado? For us, a hero is one who ensures everyone's safety.
Thousands of people have joined our #DriveSaferLah challenges. If you are part of this community, then you are already our hero. 🎉 If you haven't joined, come la see our latest #DriveSaferLah challenge. Best wor.
Each month, we have ah-may-zing human beings who have driven extra safe and won our challenges.This special post is dedicated to highlight our November top driver, whose responsibility and vigilance on the road are his super powers. This is his story:
"Hello! I am Muhammad Zulqarnain bin Azahari. Because of my job, I drive long distance every day. Very tiring, but I use DriveMark to remind myself to keep driving safely. To maintain my score, I have to follow the speed limit. What's so best about this, I get rewarded! I think indirectly the app motivates us to drive safer. If everyone drive safer, then there will be less road accident."
---