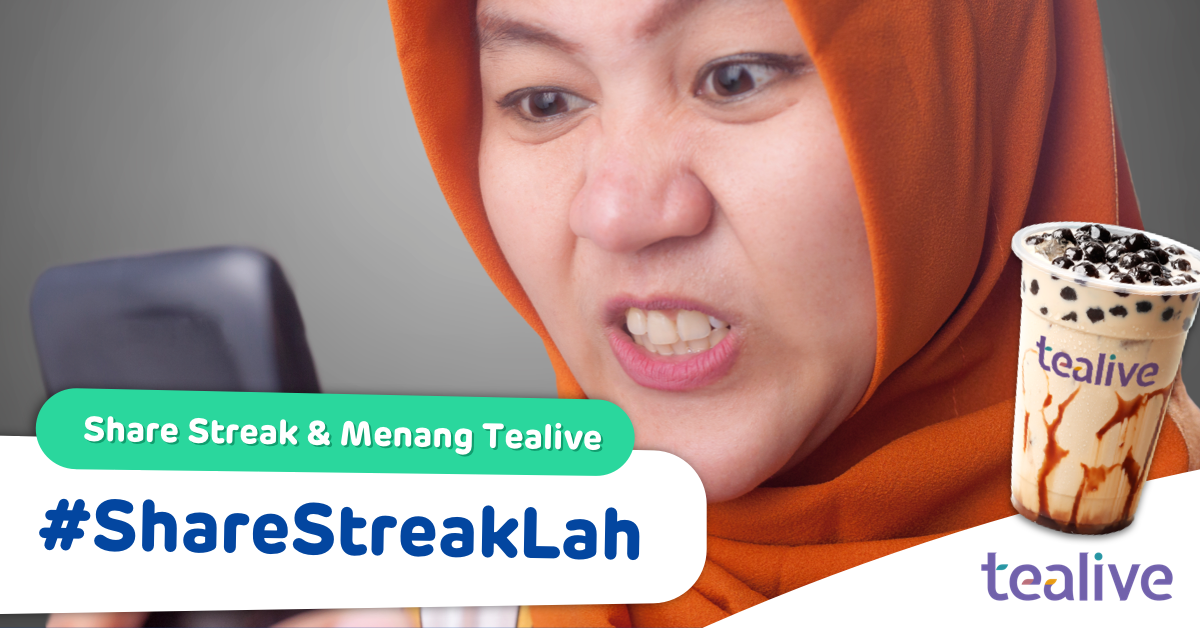 You want more rewards. We hear you 😏
Introducing……  #ShareStreakLah Challenge!
Tak payah drive jauh-jauh, just drive safer.
This time, we want to see if you can istiqamah (consistent) with your safe driving by collecting "STREAKS".
Apa tu Streak?
Streak shows the pattern of your safe driving. The more you drive safe and avoid bad score, the longer you streak will be.
Senang kan?
How to join Streak challenge?
a. Drive safe with DriveMark from Monday – Friday.
b. Kumpul streak cun-cun.
c. Share your streak screenshot online on Friday 12 noon, either on your Facebook, Twitter OR Instagram page.
d. Tag @DriveMarkapp and #sharestreaklah, senang kami nak cari.
How to win hadiah challenge?
Pemenang dipilih secara rawak. Cukup syarat, on 👍
Watch a demo on how to share your streak to join
Share gambar apa?
Here are some example of post you can share:
Now what?
Start driving safe with DriveMark and kumpul streak!
And be one of the lucky winners to win weekly rewards from DriveMark.
Drive safe! 😉
---