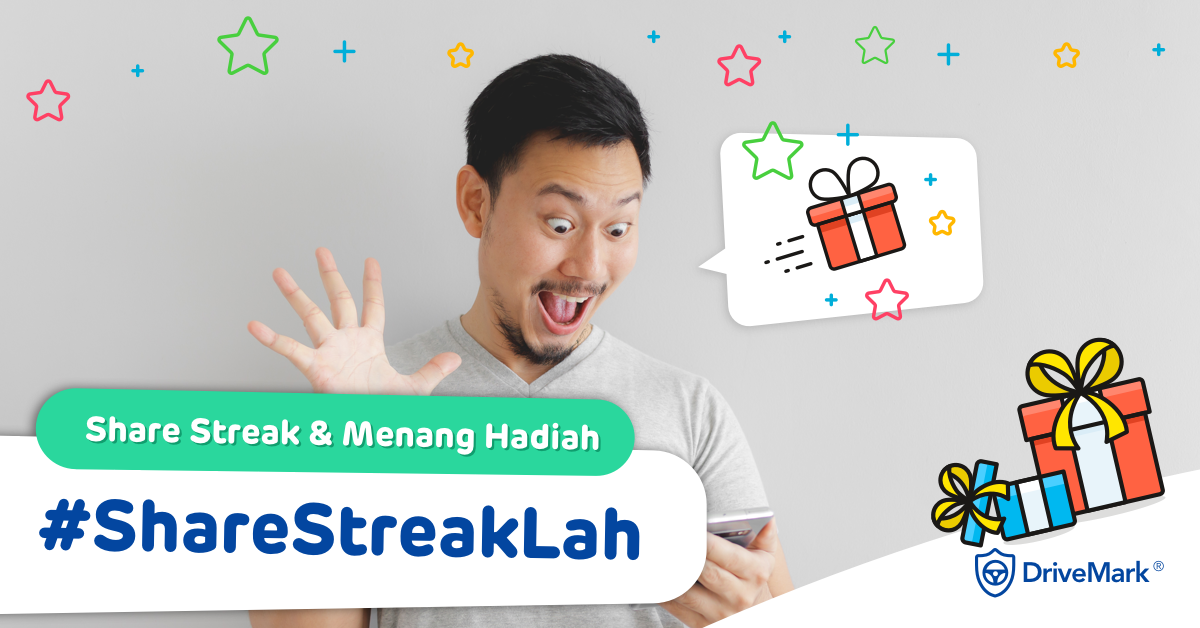 You want more rewards. We hear you 😏
Introducing……  #ShareStreakLah Challenge!
This time, we want to see if you can maintain your safe driving by collecting "STREAKS".
'Streak'? Apa tu?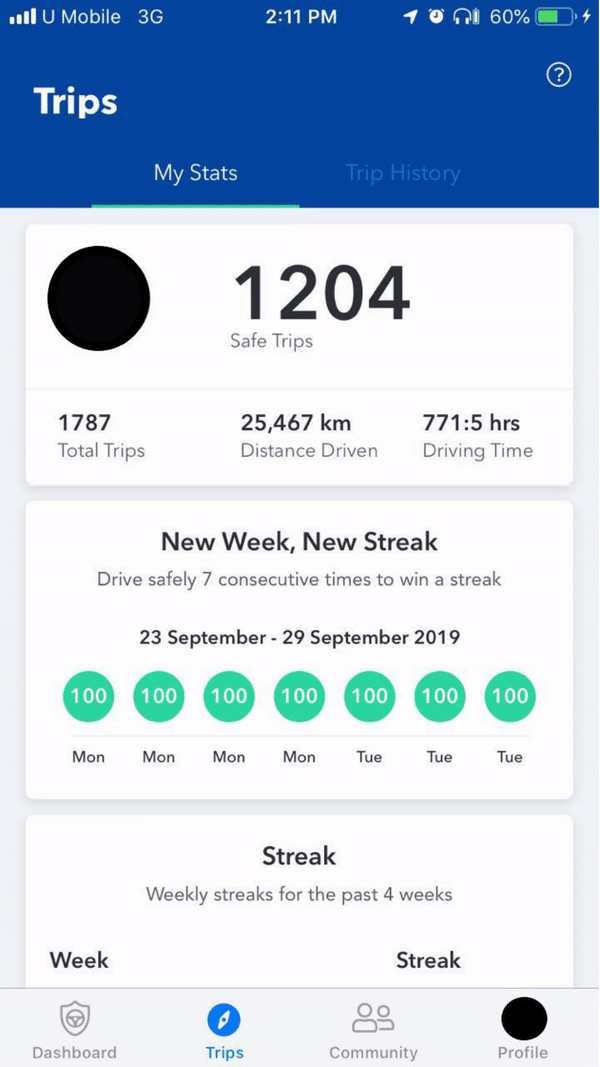 Streak shows the pattern of your safe driving. The more you drive safe and avoid bad score, the longer your streak will be.
Senang kan?
How to join this challenge?
Install DriveMark app > Drive safe > Collect streak > #sharestreaklah every Friday (12pm onwards)
Watch a demo on how to
share your streak to join
How do YOU win?
a. Drive safe with DriveMark from Monday – Friday, every week.
b. Kumpul streak cun (keep your score above 80)
c. Tag @DriveMarkApp and #sharestreaklah, senang kami nak cari.
c. Share a screenshot of  your streak cun every Friday (12pm onwards)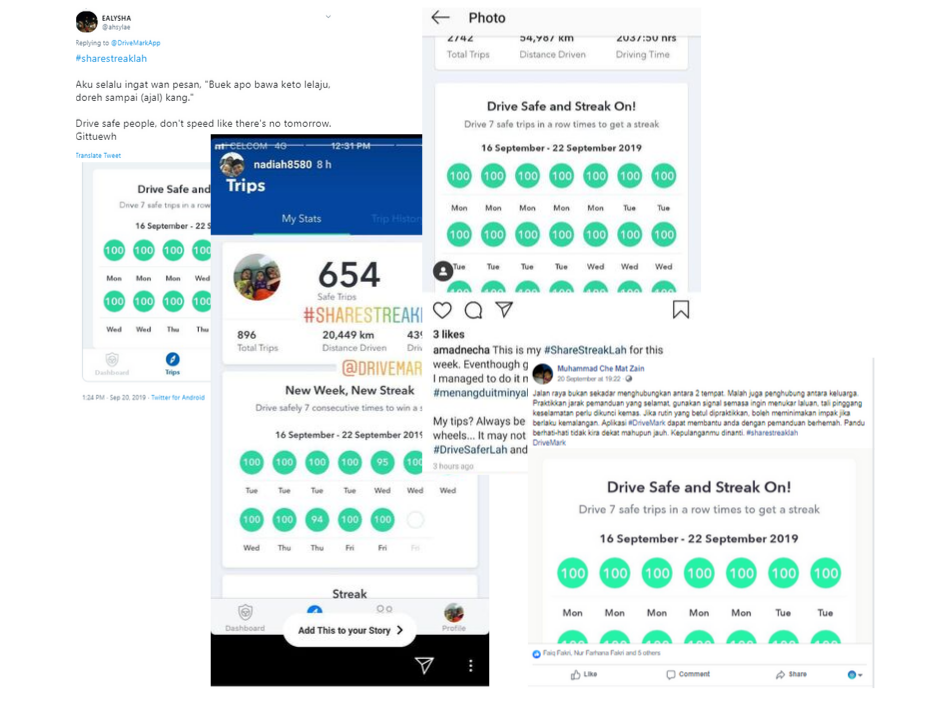 Winners of #ShareStreakLah Challenge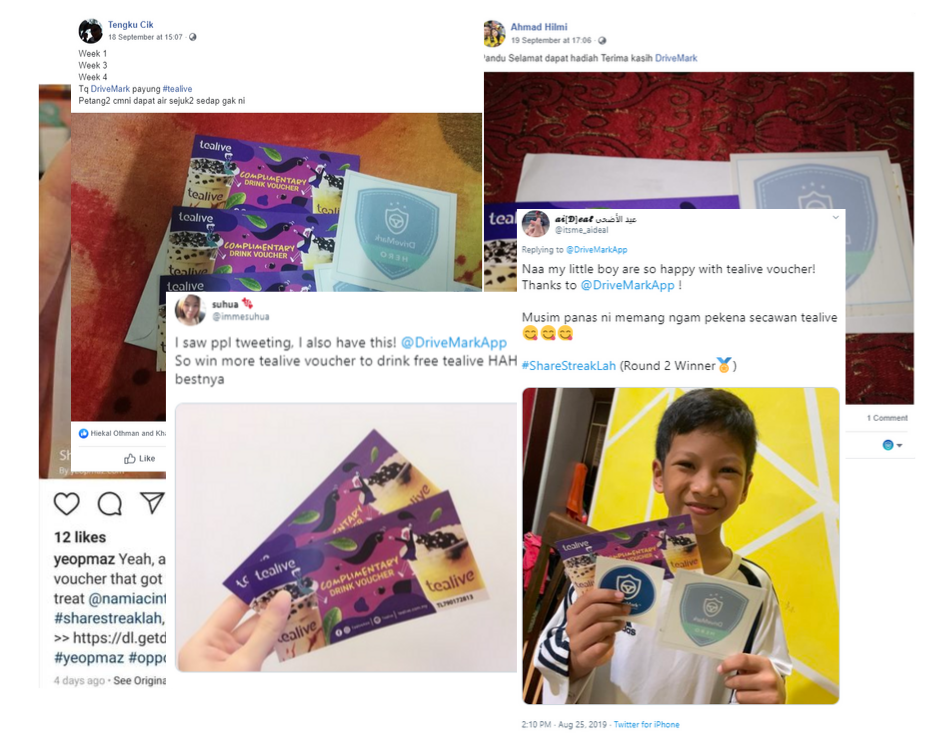 Now what?
Start driving safe with DriveMark and kumpul streak to win!
Good luck! 😉
---