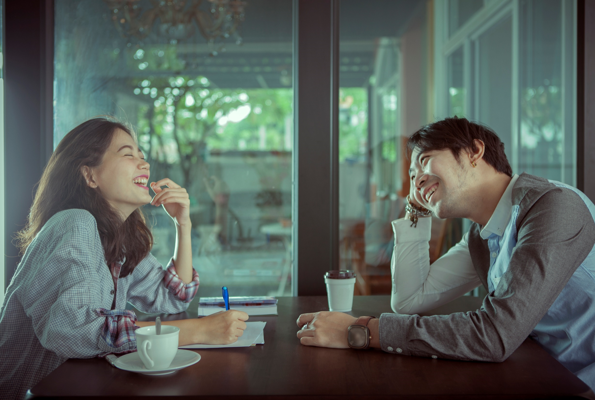 So the hottie at the office finally asked you out. After saying yes three times due to shock, you have to find date spots for a perfect date that show just how best you are (walaupun…). No problem, I'm going to give you a date itinerary of a lifetime during New Year!
1. Show them you are a nature lover @ Taman Tasik Ampang Hilir ( 13 mins drive from KLCC)
At 9am, go for a morning walk in nature. Venue is instagrammable and you seem like you work out a lot. The park is not too crowded so you can mushy mushy together while having a breakfast picnic mat saleh style
2. Go to a funny adventure @ Family Bundle (13 mins drive from Taman Tasik Ampang Hilir)
After mat saleh style breakfast, go bundle shop. Why la bundle? Because this shows you are smart with money, and you can have fun trying 80s clothes. Better, buy ugly 80s clothings, wear them, and go to the next destination like this couple . You smart with money, you also funny. Win la.
3. Have a fine cuisine @ SitiLi Dining (30 mins drive from Family Bundle)
Although you jimat cermat, you also want to show that you are generous, cultured, and have high taste. At this date spot, you can eat Malaysian heritage food tapi fine dining. What you think French people only can fine dining meh? So this shows you're not an uncultured banana.
4. Show them your're artistic @ RAW Art Space (16 mins drive from Siti Li)
You might have the drawing ability of a 5 year old, but don't matter la. Here they have indie art, experimental music and performances. So you can show you like art, but not mainstream art. So they will think, "wah, this person is deep liddat".
5. Finish your night with some jazz @ No Black Tie (12 mins drive from RAW Art Space)
By now you must be tired already, but want to dating some more. Go minum-minum while live jazz band is playing, under the dimmed light. Romantic la wei, and they think you have good taste in music. So much win! Whatever you do, don't tell them you love them at this point.
Have fun, kids!
---