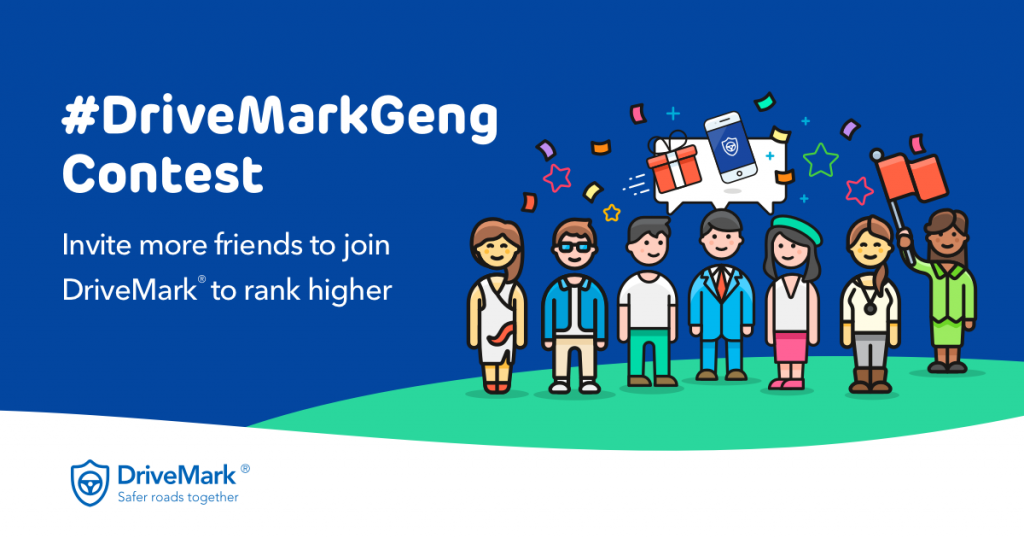 Hello Heroes!
You know we already love you for keeping Malaysia road safe. You also know our fantastic challenges with super fantastic rewards. But, you know what more best? To get your friends join you and form an allegiance called #DriveMarkGeng!

Since we love contests, #DriveMarkGeng is another contest you can join. And it doesn't involve any driving activity!
This bonus contest runs from 1st February 2019 – 30th April 2019. The rule is simple only. The more geng you add on your DriveMark, the more hadiah you get!
Make sure to check your email and click on 'Join #DriveMarkGeng Contest' to participate ok!
Here's how to get your geng together on DriveMark.
Open DriveMark app

Click "people"

Find friends

Share link
There are fuel gift cards worth up to RM50, and KATSANA GPS Tracker discount worth RM500 off awaits you!
Don't wait-wait some more ah, scroll down this post to download DriveMark and start adding all your relatives, aunties, uncles, neighbours, friends and even your co-workers. If you want more hadiah using your driving skill, join la our CNY Challenge! Berganda-ganda rewards uolls.
Good luck and don't forget to drive safe!
---