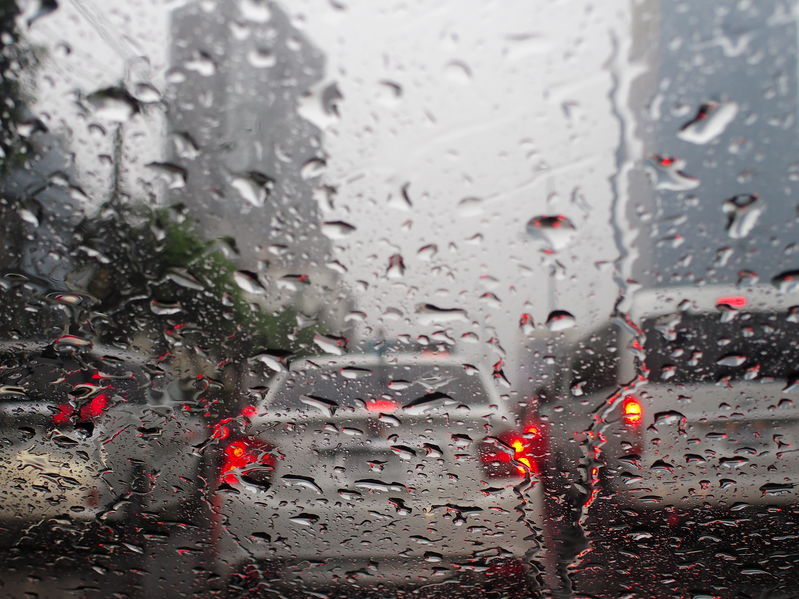 Let's ask ourselves: How many Malaysians still use hazard lights so others can see them during heavy rain or thunderstorms?
People say we use hazard light to become more visible, but it's actually very dangerous.
Hazard lights tells people that your vehicle is not moving.
Using them while moving may confuse other drivers.
While hazard lights is on, you have no way of telling the people behind you that you are about to change lane, or maybe avoiding an obstacle.
Let there be fog lights!
Fog lights is not a mainstream feature in Malaysia.
However, since the UNECE regulations were enforced in 2012, most new vehicles are fitted with rear fog lights.
But do we actually need fog lights? When to use them?
Tropical country where got fog? 
When to Use Fog Lights?
Only use them when weather is bad.
A general rule, front and rear fog lights can be turned on when visibility is less than 100 meters.
Fog lights are meant to assist others see you better.
For you to see the road better, that's the job for your headlights.
When visibility is good, ABSOLUTELY DO NOT USE THEM.
Fog lights are intense and can overshadow your brake lights. 
Fog light makes things worst to others especially in wet conditions. The super brightness plus its reflection on wet roads can silau people.
So, check if your car is fitted with fog light and use them instead of blinking your hazard lights. 
You can join our safe driving community and enter our seasonal challenges where we reward drivers who keeps the road safe for everyone. Rain or shine, drive safe!
---